You're chilling at the mall with your girls when you happen upon....
The Britney Spears Sticker Machine!
The machine is fully stocked with authentic SERIES 1 Britney Spears stickers in 8 COOL DESIGNS.
Collect them all — and check back for new series, including exclusive, all-new designs. PLUS: Scroll to the bottom of this page for info on how you can score some of these stickers IRL!
Click the machine to see which sticker you get!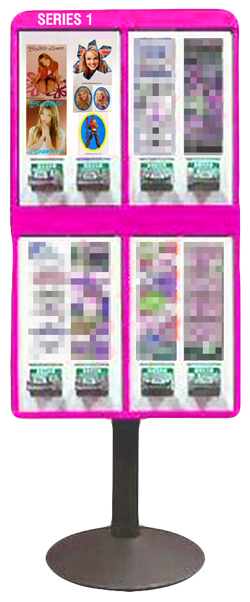 ---
More Cool Stuff:
OWN THESE STICKERS IRL!
Ebay sellers veganova and geha_3516 kindly allowed me use their images of official vintage Britney Spears stickers for this project. You can own some of these stickers in real life by clicking on their usernames to see which stickers are still available in their shops!

ADD FUN STUFF TO YOUR SITE!
Neocities legend sadgrl made this page possible through the wealth of information available on her HTML help page. Check it out and see what fun things you can create for your website!